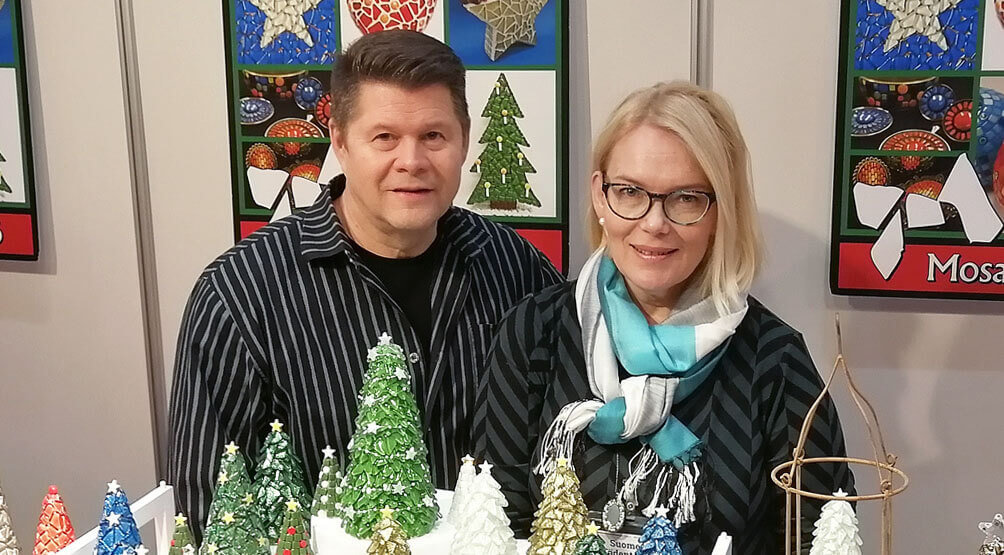 MosaikShop - Mosaic conquers!
MosaikShop is an online shop with the largest selection of mosaic supplies in the Nordic countries! We offer high quality mosaics as well as other mosaic supplies such as tools, bases etc. at affordable prices. We are a Finnish family owned company with an online store and a warehouse in Mikkeli, Finland. You can also meet us face-to-face at Finland's largest handicraft fairs.
We are able to provide quality products at low prices, as we import most of the products directly from the manufacturers, without any intermediaries. We pack most of our products ourselves, so quality control is guaranteed and price and quality come together. Customer satisfaction is also increased by our fast delivery; orders are delivered directly from our warehouse on every business day! We deliver orders abroad, see shipping countries here.
We offer something for everyone, smaller quantities for mosaic hobbyists and larger batches for home decorators and retailers. Note that we take accurate pictures of our products, but it is possible that individual computers and devices reproduce colors in different ways. Before ordering large quantities, we recommend that you purchase a small sample batch.
Our mosaic story
Our passion for mosaics began in the early 2000s when we first visited Barcelona, where we got to know Antoni Gaudi's mosaic work. After that, we did our first mosaic works in to our garden and indoors. Little by little, our garden and house were filled with mosaics.
Then we wanted to share the joy of making mosaics with others. This was the starting point for our company MosaiikkiMiljöö in 2007. In addition to selling materials, we want to provide our customers with new ideas and tips that you find in our online shop under Ideas and Tips category.
We were inspired by our trip to Ravenna and in the fall of 2007, we attended a Byzantine and Roman mosaic course in Rome. In summer 2009 and 2010, we held our own mosaic exhibitions at Wanha Muuntamo in Mikkeli and we were delighted to see mosaic enthusiasts all over Finland. As the demand for mosaic products increased in 2010, we launched our online shop. mosaiikkimyymala.com
In the spring of 2017, we opened a warehouse shop in Mikkeli, where customers can experience the wonderful world of mosaics. In 2019, we opened our online shop also in English and Swedish to serve foreign customers better.
Welcome to the world of mosaics!
Sirpa and Jukka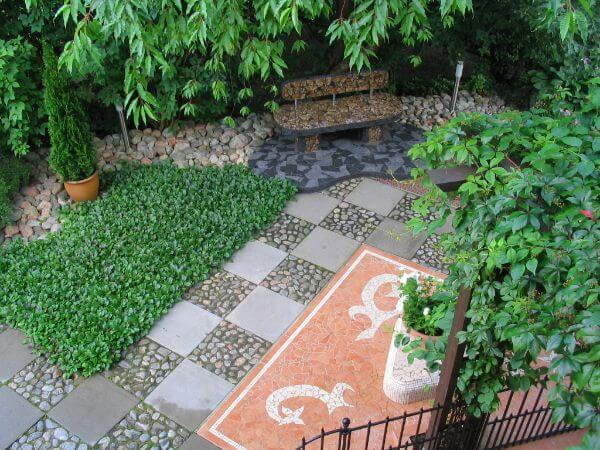 What is mosaic?
Mosaic is estimated to be about 6,000 years old decorative and art form. Mosaic is a pattern or a work of art, which consists of small pieces. The pieces can be made of ceramic, glass, marble, gems, etc. The mosaics are attached to some base with glue or mortar.
You can create mosaic to almost any non-bendable base such as wall, metal table, Styrofoam ball etc.
Please note that wooden bases live / warp under the influence of moisture, so we advise to place them indoors or to a sheltered place outdoors.